Stop Motion Animation – A Timeless Art Form
For years animation has been one of the most impressive and entertaining disciplines in cinema. Developing from simple flip books to modern CGI graphics it continues to dazzle and develop year after year. Of Course the technicality of it is incredibly impressive, but the thing that has kept animation at the forefront of film for so many years is its universal humour and unique blend of surrealism and hyperrealism. Animated films were designed to bring joy to everyone, it's done just that since its inception and it continues to do so.
Moving images and animation go back thousands of years, from puppeteering and shadow plays all the way up to the first genuine animated film, made using the 'Théâtre Optique'. A device created by Charles-Émile Reynaud, the Théâtre Optique, allowed transparent paintings to be projected over a background, and shown in a way that emulated movement, It was first used in 1892 to screen a series of animated short films, heralding the beginning of a century of developments in animation.
Using the Théâtre Optique, drawings came to life and became more fluid through rotoscoping. They also eventually appeared in colour, thanks to the film tinting technique. This continued development would go on for years and years, to this day still animation techniques are getting more and more complex and intricate.
With all this constant development some films can get lost in the past, but one filmmaker's innovation is still being used to draw constant inspiration. Wladyslaw Starewicz is the founder of modern stop motion animation, originally a professor of biology he was asked to create an educational film exploring how beatles would engage in a fight. But it appeared the beatles would not fight under the lighting required to film the event, angered by this Sterewicz took matters into his own hands and ended up creating the principles for what would be the basics of stop motion.
He would attach the separate limbs of the bugs to strings, occasionally replacing specific body parts with plastic, the result was these incredibly realistic and human-like movements. Sterewicz went on to create many more incredible films, all using beatles and other bugs but
telling incredibly human and emotional stories. The Cameraman's Revenge (1912) tells a simple story of infidelity, a short tragic comedy made using stop motion bugs. The incredible attention to detail is what made this film the masterpiece it is, every minute movement is accounted for and the result is this magical piece of cinema. Stop motion animation would stay true to its originator, continuing to be an art form for absolute perfectionists whose obsession with precise details allows them to create some of the most jaw dropping films.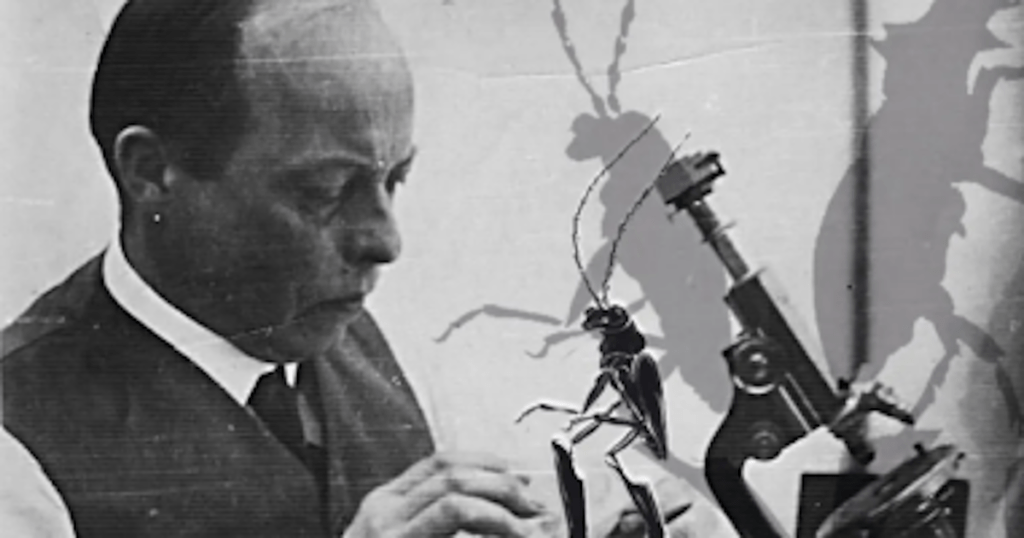 Think of Fantastic Mr Fox by Wes Anderson or the incredible Wallace and Gromit series by Aardman Animations.
Both Anderson and Aardman have noted that their inspiration came from Wladyslaw Starewicz. Indeed, if you were to watch Le Roman de Renard – roughly translated to The Story Of The Fox – you would see many similarities between it and Fantastic Mr Fox.
As we mentioned before, animation is an ever-adapting and changing art form. Contemporary examples of stop motion have become intertwined with CGI technology. But by no means has this changed the principles it was founded on. They are still about perfectionism and continue to tell incredibly human and emotional stories.
Aardman studios' recent body of work showcases perfect examples of this. The Academy Award winning studio began as a project by two students, Peter Lord and David Sproxton, animation fanatics who made innovative strides in claymation.
Now a major film studio, Aardman uses thousands of talented artists in combination with CGI technology while still staying true to the art of stop motion and continuing to tell entertaining and beautifully charming stories.
At Slapstick, we have an incredibly close relationship with Aardman and appreciate the lengths they go to to keep such a timeless art form alive. We will be welcoming Peter Lord back to the festival this year to discuss some of the animations that inspired him and celebrate the unique blend of surrealism and visual comedy that animation does best.