Slapstick Festival
Slapstick Festival 2022: This year (Jan 26th – Jan 30th) the Slapstick Festival of visual comedy is pleased to announce a fantastic line up of comedy and comedy writing talent from the likes of Stephen Mangan, David Mitchell, Sally Phillips, Ronni Ancona, Richard Herring, Armando Iannucci, Arthur Smith, Lucy Porter and many more.
We also have significant contributions from a number of film biographers, writers and historians such as James Curtis, Sian Norris, David Robinson, Ben Model, Steve Massa.
We are particularly honoured to have the granddaughters of Harold Lloyd and WC Fields introduce their Grandfather's work.
Also watch out for Rob Brydon, Harry Hill, Robin Ince, Chris Serle, Paul McGann and a plethora celebrities joining us throughout the festival.
On top of all this, we have some very special 'post-festival' events which include an evening with Tim Vine, Lee Mack and comedy legend Barry Cryer.
To find out more download our 2022 festival guide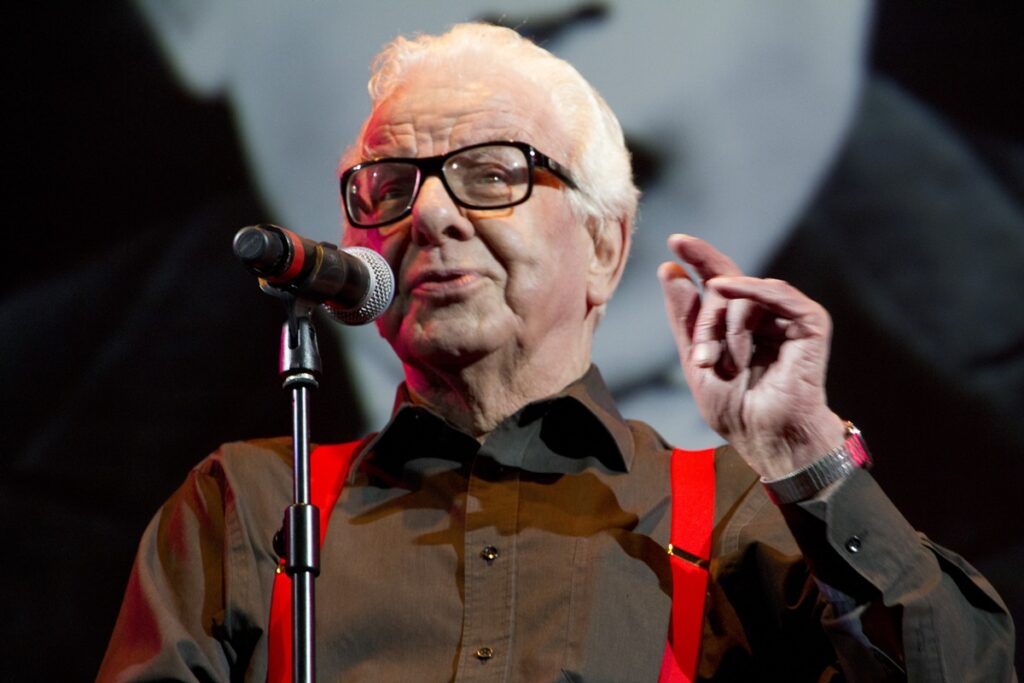 Barry Cryer: A Slapstick Tribute
On 25 January 2022, we lost a comedy legend and festival friend, Chris Daniels pays a tribute…
About Slapstick Festival
About us: Slapstick Festival is a cultural, not-for-profit limited company.

Our aim is to keep silent, visual and classic onscreen comedy alive for future generations, through raising awareness, interest and appreciation of this unique art form, developing new audiences for archive cinema.
Our Slapstick 2022 Season Concludes
Tiswas: The Reunion, marked the end of our 2022 Slapstick season. If you missed it you can see some pictures from the event below. There are also some pictures from our events in February and March 2022.
We are now planning our next season, so put the 16th – 19th of February 2023 in your diary – if next year's events are as good as 2022, you won't want to miss it!
The Tiswas Team receive their Legacy Awards, given in recognition of creating significant new work in the medium of silent and visual comedy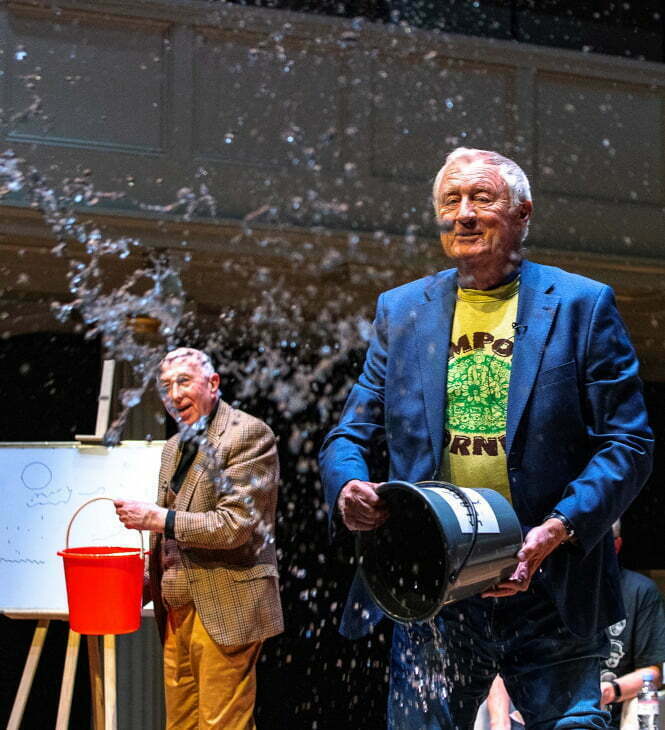 Tiswas Stars Reunite for One-Off Reunion Our slapstick season finished on an absolute high, with the stars of the classic children's TV series Tiswas reuniting for an evening of fun and mayhem. Chris Tarrant, Sally James, John Gorman and Bob Carolgees, along with Spit the Dog, were among those that took to the stage on […]
Slapstick Sunday Our last full day of festival events began with Paddington (2014), introduced by Andy Day, and concluded with Lee Mack's hilarious Desert Island Comedy Flicks. In between there was a moving tribute to the late great Barry Cryer hosted by his friend and long-time comic collaborator Les Dennis, with Barry's Son Bob Cryer […]
Past Events – Slapstick 2022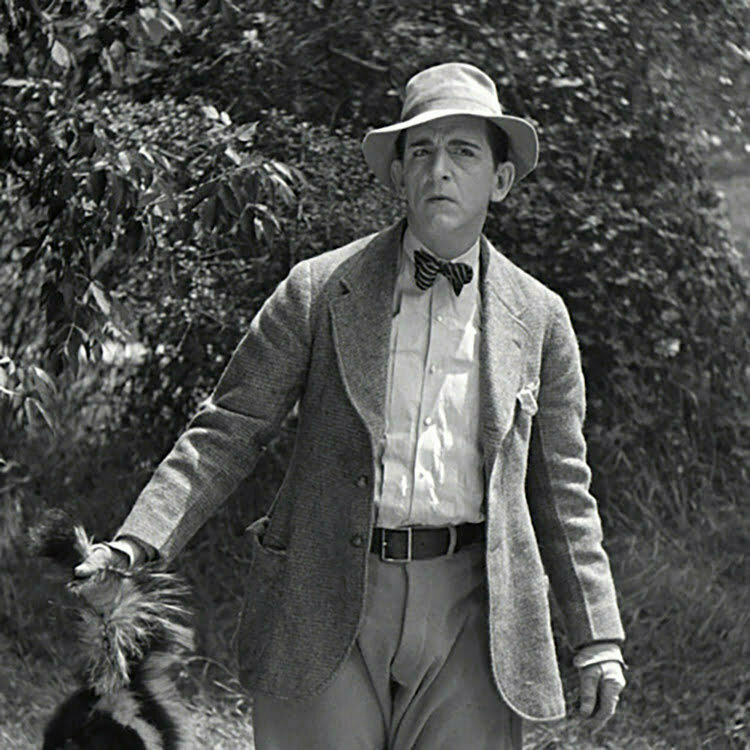 Tuesday 25th January 2022
5.30pm
Ben Model and Steve Massa join us live from New York as they live-stream their latest discoveries in silent comedy

The 16th edition of Bristol's own Slapstick Festival celebrates comedy in all its aspects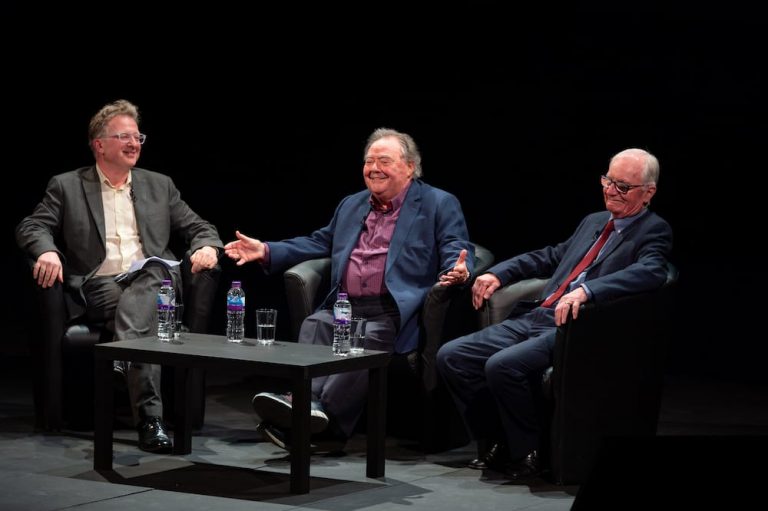 Slapstick Festival 2019 Slapstick 2019 – In Photos Here is a selection of photos from the 15th edition of Slapstick Festival taken by our regular photographers, Paul Lippiatt and David Betteridge. Check out more work by Paul and David at their websites, which can be found here (for Paul) and here (for David). More photos from Slapstick 2019 […]
Slapstick Festival 2018 Welcome to Slapstick 2018 To an increasingly crazy world, comedy brings solace and sanity and Bristol's SLAPSTICK now stands as Europe's biggest and best festival of comedy, bringing together classic screen clowning with today's fnest living laughter-makers from British stage and television. This year is the 14th and our biggest edition yet. […]
The Tiswas Team receive their Legacy Awards, given in recognition of creating significant new work in the medium of silent and visual comedy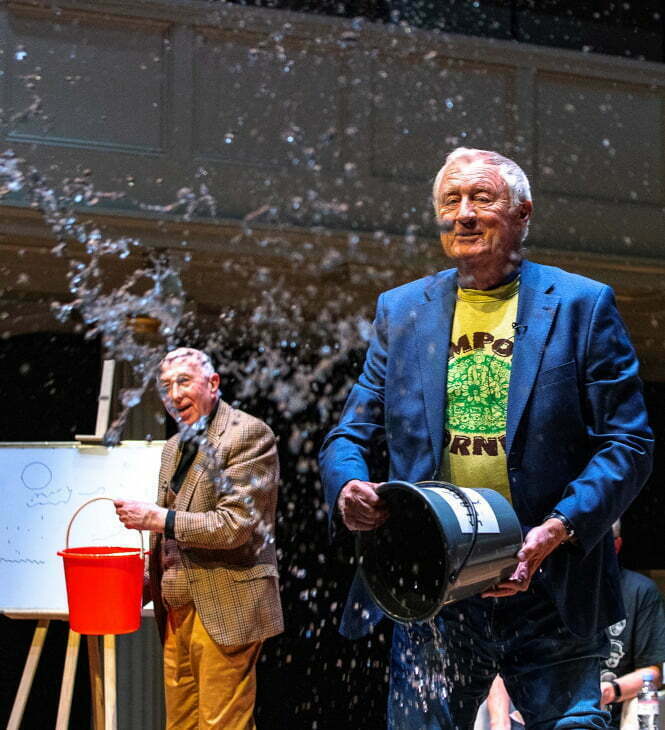 Tiswas Stars Reunite for One-Off Reunion Our slapstick season finished on an absolute high, with the stars of the classic children's TV series Tiswas reuniting for an evening of fun and mayhem. Chris Tarrant, Sally James, John Gorman and Bob Carolgees, along with Spit the Dog, were among those that took to the stage on […]
Slapstick Sunday Our last full day of festival events began with Paddington (2014), introduced by Andy Day, and concluded with Lee Mack's hilarious Desert Island Comedy Flicks. In between there was a moving tribute to the late great Barry Cryer hosted by his friend and long-time comic collaborator Les Dennis, with Barry's Son Bob Cryer […]