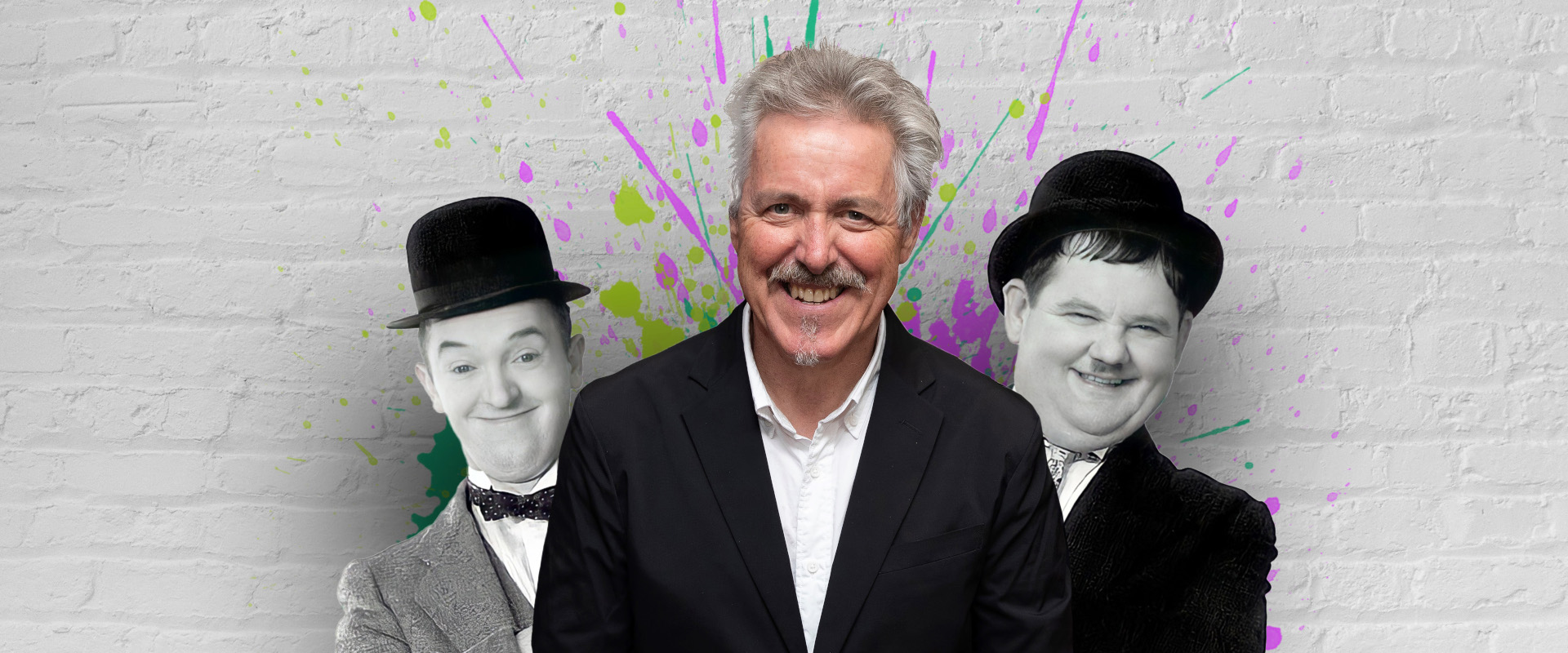 Laurel and Hardy with Stephen Mangan slapstick
Griff Rhys Jones: Why I still love Laurel & Hardy
Date: Sunday 19th February 2023
Time: 3pm
Venue: Bristol Old Vic
Price: £20.00/£18.00/£15.00
Join the star of Not The Nine O'Clock News, Smith & Jones and Three Men In A Boat as he returns to Slapstick with an event championing his favourite comedy duo – Laurel & Hardy.
Fresh from his recent, critically acclaimed stand-up tour, Griff will present a mix of the Stan & Ollie clips and shorts he rates most highly and will provide insights into what drives his long-standing love of their work and why he thinks they won, and keep winning, fans worldwide.
RUNNING TIME 1 hr 30 mins
Please Note: Griff is now hosting this event due to an unforeseen change in the filming schedule for Stephen Mangan's latest project.