Slapstick 2019 – In Photos
Here is a selection of photos from the 15th edition of Slapstick Festival taken by our regular photographers, Paul Lippiatt and David Betteridge. Check out more work by Paul and David at their websites, which can be found here (for Paul) and here (for David).
More photos from Slapstick 2019 can be found on our social media channels. We are on Facebook as SlapstickFestival, and on both Twitter and Instagram as @SlapstickFest.
Judging by audience feedback we'd say that his year's highlights included our first ever trip to Bristol Cathedral, the centrepiece of which was Harold Lloyd's classic feature For Heaven's Sake (1928), the screening of Buster Keaton's Battling Buster (1926) at Watershed and Little & Large's emotional reunion at Bristol Old Vic. Oh, and let's not forget The Goodies who, year in year out, return to Slapstick to huge acclaim!
Don't forget also that Slapstick Festival returns this year for one day only next month! We'll be at The Hippodrome on 10th Feb for two shows, a matinee show specially created for the younger audience with popular children's TV presenter Andy Day and our near legendary silent comedy gala in the evening, hosted by Marcus Brigstocke and featuring Charlie Chaplin's Modern Times (1936) accompanied live by a 40-piece orchestra!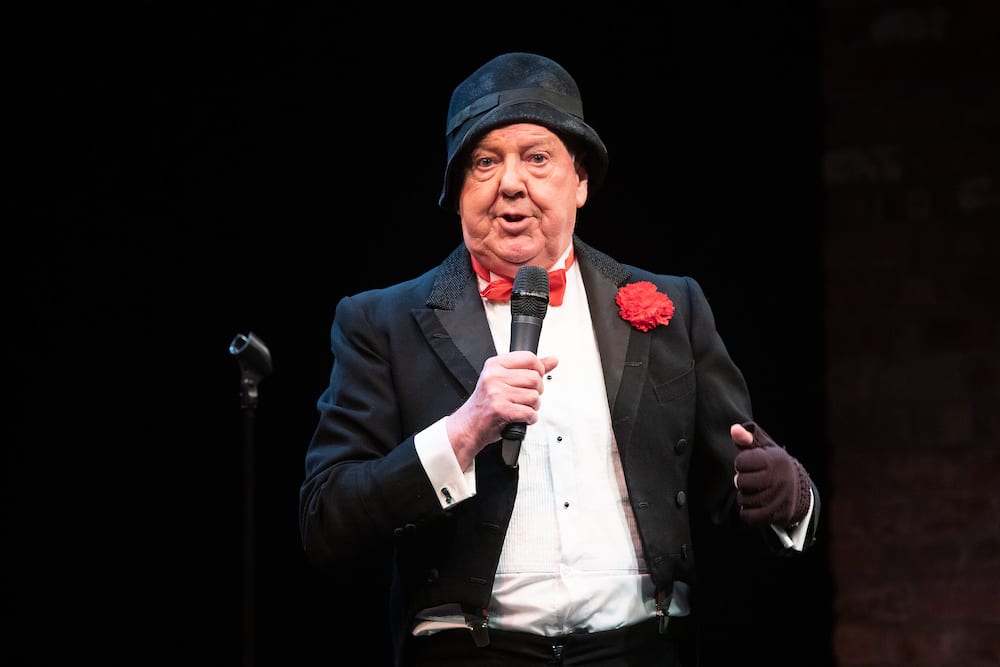 Some more photos, all © David Betteridge…
Some more photos © Paul Lippiatt…