A Celebration of Laurel & Hardy at Slapstick Festival
If you fell in love with Laurel & Hardy all over again after seeing Steve Coogan and John C Reilly's heartwarming biopic Stan & Ollie – then we have just the thing for you! Slapstick Festival kicks off in Bristol on January 16th and this year's programme is an ode to comedy's odd couple – a rare chance to relive the magic of Laurel & Hardy on the big screen.
WAY OUT WEST (1937) WITH BILL ODDIE AND ROBIN INCE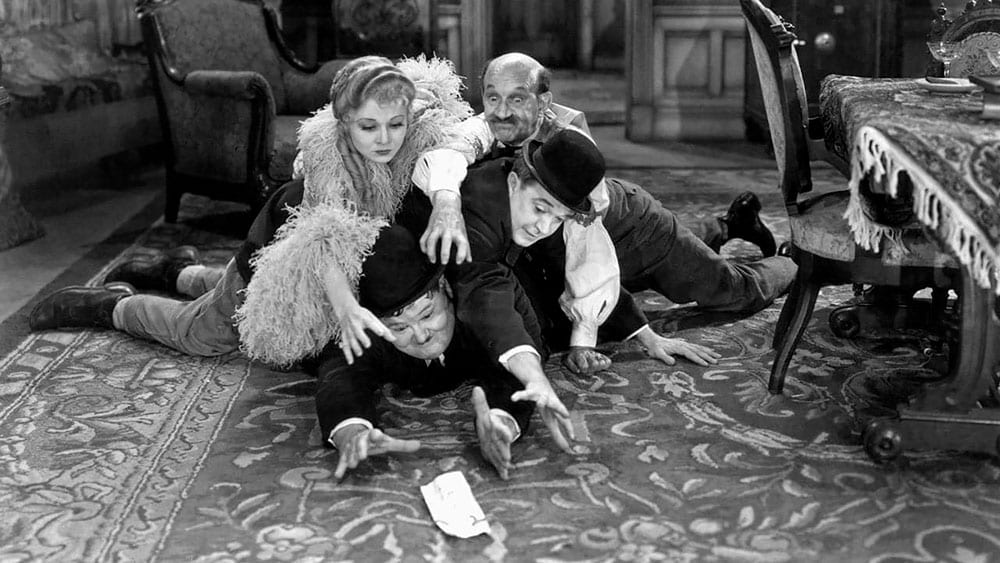 Considered by many people, including Bill Oddie, to be Laurel & Hardy's finest and funniest feature, we'll be screening Way Out West (1937) on the Friday of Slapstick at Bristol Old Vic. Bill will also be talking to Robin Ince before the screening about why he loves the film so much.
Friday, January 18th 22:00. Bristol Old Vic. Tickets from £12.50.
LAUREL & HARDY'S COMEDY CLASSICS WITH RICHARD HERRING, ROWLAND RIVRON AND FRIENDS
Comedian Richard Herring will be joined by Rowland Rivron and another special guest to introduce three classic shorts starring Stan & Ollie for the final event of our Bristol Old Vic takeover. Joining them will be none other than Colin Sell (from BBC Radio 4's I'm Sorry I Haven't a Clue) on piano.
Sunday, January 20th 20:00. Bristol Old Vic.
STAN (2006) – A MOVING TRIBUTE TO THE WORLD'S GREATEST COMEDY PARTNERSHIP
On Friday at Slapstick we'll be screening the perfect accompaniment to Stan & Ollie – the BBC's critically acclaimed biopic, STAN (2006).
Following the screening, critic and film historian, David Robinson, who met and interviewed Laurel & Hardy during their appearance at Bristol Hippodrome in the 1950s, will be joined by Robin Ince to field any burning questions you may have about one of cinema's greatest on-screen double acts.
Friday, January 18th 14:00. Watershed.
LAUREL & HARDY AT THE HIPPODROME
As one of the venues Laurel & Hardy played on their farewell tour, The Hippodrome actually featured in Stan & Ollie.
Hosted by Marcus Brigstocke, this year's silent comedy gala will not only feature Charlie Chaplin's outstanding comedy masterpiece Modern Times with a 40-piece orchestra, but also Laurel & Hardy's hysterical two-reeler Bacon Grabbers (1929), which will be accompanied live by the world premiere of a new score composed and conducted by Bristol Ensemble's Martin Pring.