Comedians at Slapstick Festival
Every year at Slapstick we have an incredible line-up of comedians eager to talk about their passion for early slapstick and silent comedy. This year, many of our 'family' of special guests are returning to talk about their early influences including Laurel & Hardy, Charlie Chaplin, Louise Brooks and Alice Howells.
Richard Herring
We're delighted to have Richard Herring curating a weekend of events at Bristol Old Vic (Jan 18th – 20th), "I am so thrilled to be curating this weekend for Slapstick Festival. I'll be chatting to some of my all-time comedy heroes like The Goodies and The Inbetweeners team. As a life-long comedy nerd, this is absolute heaven for me. Hopefully for you, too. But I'm the important one here."
Richard Herring presents…The Complete Goodies, The Inbetweeners Phenomenon, Laurel & Hardy's Comedy Classics.
Marcus Brigstocke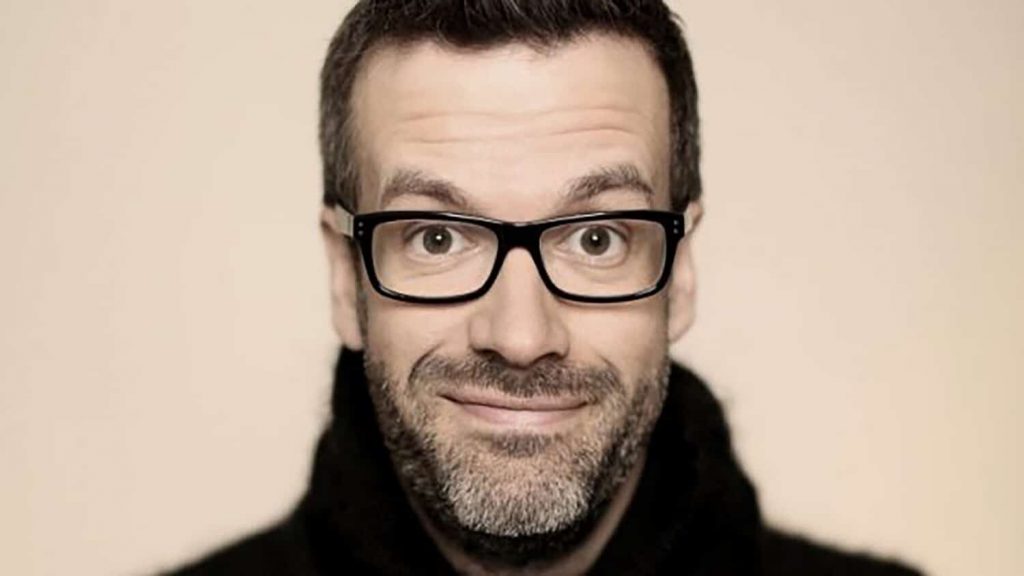 Marcus Brigstocke is a master of satirical comedy with an impressive list of TV credits including host of The Late Edition and I've Never Seen Star Wars and appearances on Live At The Apollo, Have I Got News For You, Sorry I've Got No Head, Mock the Week and QI.
Marcus will be hosting our Silent Comedy Gala at Bristol Hippodrome on Sunday, February 10th featuring a HD screening of Charlie Chaplin's Modern Times accompanied by a 40-piece orchestra and shorts from Laurel & Hardy and Buster Keaton. A truly unmissable event for silent film fans.
Silent Comedy Gala – Modern Times with Live Orchestra. Sunday, February 10th at Bristol Hippodrome.
The Goodies
Catch The Goodies live at Bristol Old Vic on January 19th as Bill Oddie, Graeme Garden and Tim Brooke-Taylor reunite to celebrate the DVD release of EVERY episode of the show. Prepare for delight and discovery as Goodies superfan Richard Herring rummages through his new box set for classic clips from one of the best loved TV comedies of all time.
The Complete Goodies. Saturday, January 19th at Bristol Old Vic.
Tim Vine
Just what makes Tim Vine's comedy mind work? Where do those puns and one-liners come from? Who and what made him laugh when he was growing up? These questions and more will be answered when Tim – stand up legend, co-star of 35 episodes of NOT GOING OUT and host of the new ITV game show FOOTBALL GENIUS – reveals his favourite comedy moments and personal influences. With Richard Herring leading the chat, this will be a rare chance to witness what happens when two masters of quick wit and tight timing team up. Not to be missed!
Tim Vine's Comedy Moments. Saturday, January 19th at Bristol Old Vic.
Sally Phillips
Actress, presenter and comedian Sally Phillips (Smack the Pony, Miranda, Bridget Jones franchise) joins Slapstick to introduce this film co-starring the silent screen actress Louise Brooks in an early W.C. Fields silent comedy. Best known for her iconic leading role in Pandora's Box (1928) Brooks developed her acting skills in comedies working for Paramount studios and this, her fourth feature, is one in which her comedic talents shine. It's the Old Army Game (1926) is an uproarious comedy in which the inimitable W.C. Fields finds it impossible to get some sleep, a non stop comedy of errors. With live musical accompaniment from the European Silent Screen Virtuosi.
Louise Brooks: Icon, Muse, Comedian with Sally Phillips. Saturday, January 19th at Bristol Old Vic.
Little & Large
In conversation with presenter and writer Matthew Sweet, one of Britain's best comedy double acts of all time, Little and Large. At their peak Syd Little and Eddie Large attracted up to 25 million viewers to The Little and Large Show (1976-1992). Tragedy hit in the form of serious health issues for Eddie and a fight for his life, leading to the premature end of their act. Hear their unique showbiz story in their first onstage appearance together for decades and following their triumphant 2018 TV reunion on Ant & Dec's Saturday Night Takeaway.
An Audience with Little & Large. Sunday, January 20th at Bristol Old Vic.
Rowland Rivron
Rowland has performed and written for many of the groundbreaking programmes on British television. As a musician and writer, he has featured on The Tube, The Young Ones, The Comic Strip, Don't Forget Your Toothbrush and with French and Saunders as the charismatic Dwayne, one half of Raw Sex.
Rowland, Richard Herring and I'm Sorry I Haven't a Clue's Colin Sell will be celebrating Laurel & Hardy's Comedy Classics at Bristol Old Vic on Sunday, January 20th.
Laurel & Hardy's Comedy Classics. Sunday, January 20th at Bristol Old Vic.
Lucy Porter
Lucy has been a huge hit with comedy audiences up and down the country for over ten years with her distinctive, bouncy, feel-good comedy. At Slapstick Festival, Lucy champions Alice Howells – a rarely seen prolific performer who was a huge comedy star in the late teens and early 1920s. Howell was one of the few women permitted to be funny in her own right in the male-dominated world of silent screen comedy. Here, Lucy will introduce a selection of her funniest newly restored silent comedy shorts.
Leading Women: Rediscovering Alice Howell. Thursday, January 17th at Watershed.
Robin Ince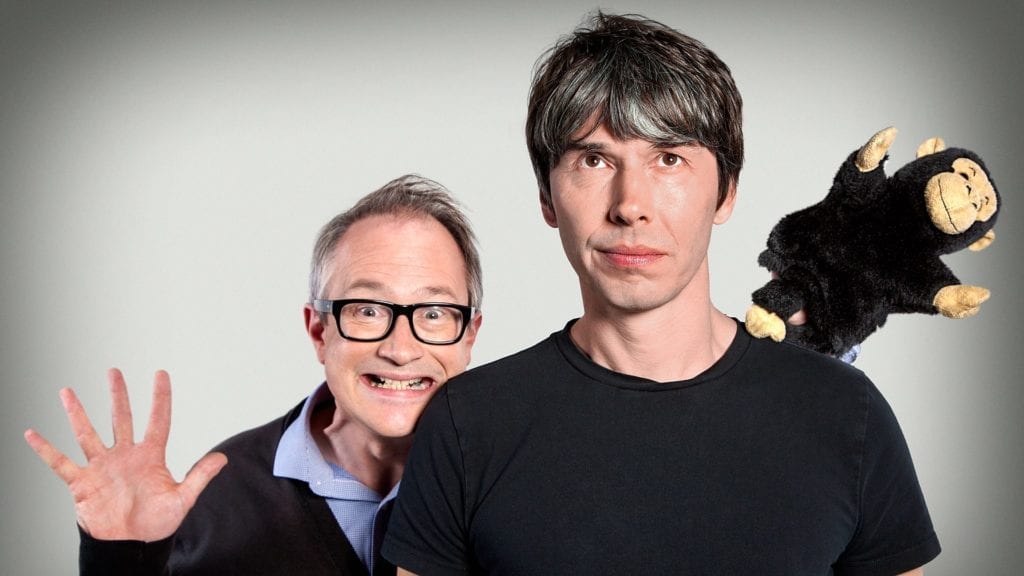 Best known for presenting Radio 4's The Infinite Monkey Cage with Professor Brian Cox, Robin Ince is also the author of Robin Ince's Bad Book Club and two volumes of horror stories by comedians, Dead Funny. Robin did an event about his book in Bristol in October but forgot to mention all his comedy heroes and the stories of Frankie Howerd, Rik Mayall, Laurel & Hardy and more, so now he's coming to Slapstick festival to do part two. This is a celebration of comedy and its ability to connect people via foolishness and silly voices.
Robin Ince: I'm a Joke and So Are You. Thursday, January 17th at Watershed.
Tony Slattery
Slapstick welcomes comedian and actor Tony Slattery as he reveals all in conversation with comedy historian Robert Ross. After playing to packed houses at last year's Edinburgh Festival with a return to his greatest triumph Whose Line Is It Anyway?, Tony Slattery is back with a no-holds-barred reflection on his life and work; from the Cambridge Footlights to the demons that have consistently dogged his success.
Slattery Will Get You Nowhere. Sunday, January 20th at Bristol Old Vic.
CHECK OUT THE FULL SLAPSTICK FESTIVAL PROGRAMME HERE.