Slapstick Sunday At Bristol Hippodrome
Here are a selection of photos from the 2019 Slapstick Festival gala day on Sunday 10th Feb which featured a matinee performance by Andy Day from CBeebies and our Silent Comedy Gala which featured Charlie Chaplin's Modern Times.
All the photos were taken by our regular photographers, Paul Lippiatt and David Betteridge. Check out more work by Paul and David at their websites, which can be found here (for Paul) and here (for David).
More photos from Slapstick 2019 can be found on our social media channels. We are on Facebook as SlapstickFestival, and on both Twitter and Instagram as @SlapstickFest.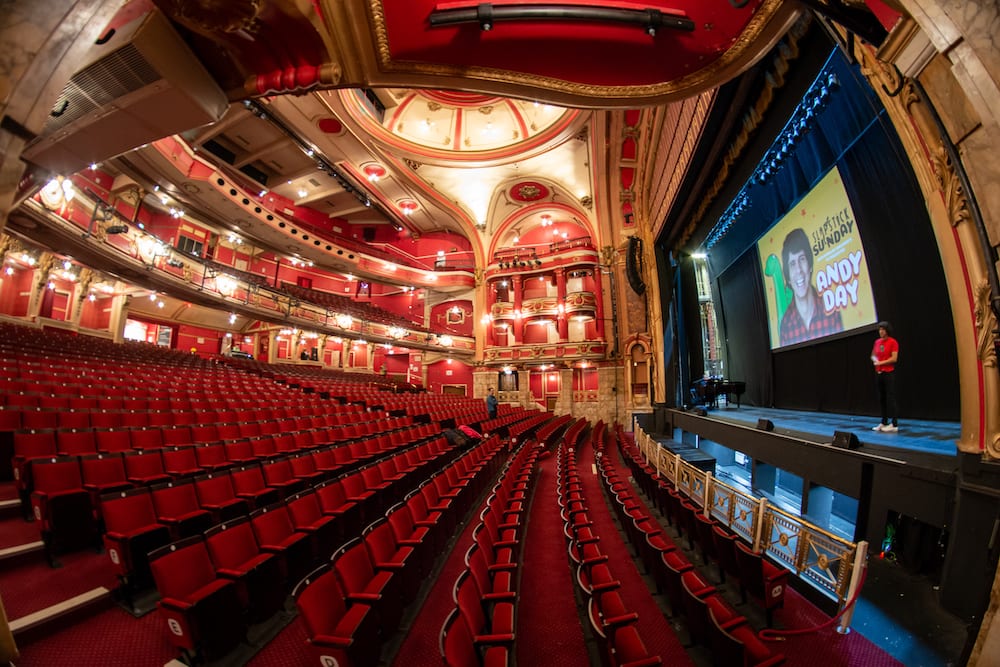 Some additional images from Andy Day, all © Paul Lippiat:
Some additional images from the gala, all © David Betteridge: