Big Comedy Bash 23rd September 2021
THE BIG COMEDY BASH IS BACK!
On Thursday, the 23rd of September, Slapstick's BIG Comedy Bash (Annual Fundraiser) took place at the Hexagon in Reading.
Hosted by Slapstick patron ROBIN INCE, the stellar comic line-up also included JACK DEE, JO BRAND, ARTHUR SMITH and PIPPA EVANS.
Below are some onstage and backstage pictures of the event!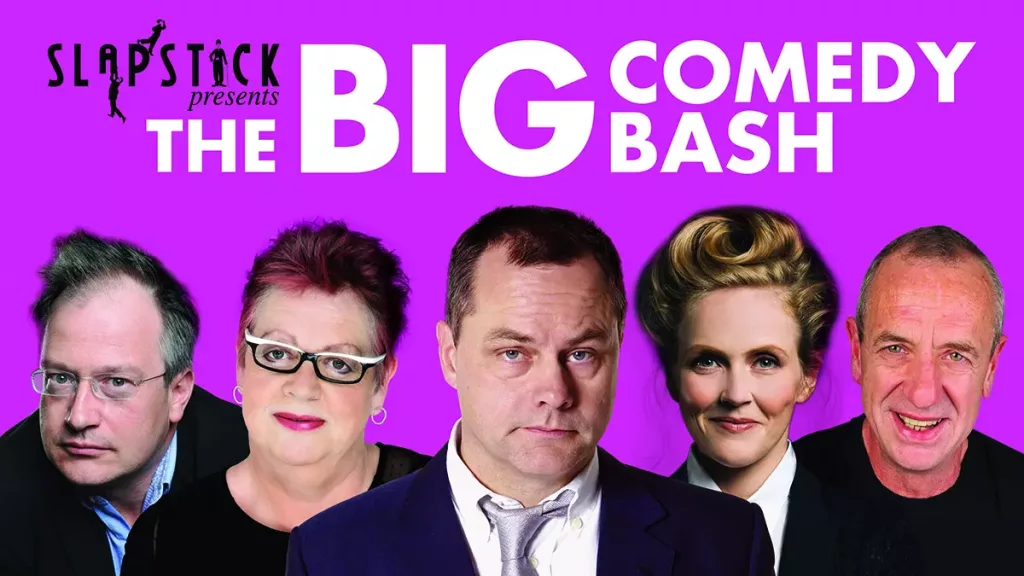 GET YOUR FESTIVAL MERCH!
Slapstick merchandise is usually only available on-site in festival venues, but this year we have partnered with online design platform REDBUBBLE to offer a positively vast selection of bespoke gear!
We hope you can find something there to make your experience with the festival more fun at home.